Education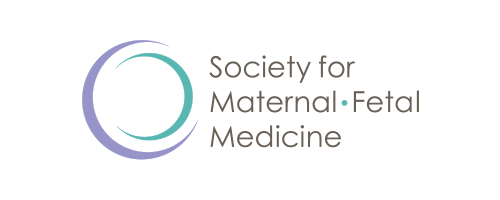 SMFM Podcast: MFMs and AIM – Partners in Improving Maternal Health – Part 4: Safe Reduction of Primary Cesarean Birth
Register

Non-member - Free!
Regular (MFM) - Free!
Resident - Free!
Associate - Free!
Associate - Fellow - Free!
Medical Student - Free!
Practice Professional - Free!
Honorary - Free!
Emeritus - Free!
Affiliate - Free!
Internal - Free!
NPWH - Allied Affiliate Membership - Free!
On this podcast, Bekah Bischoff interviews Dr. Lisa Kane Low and Dr. Samuel Bauer about the Safe Reduction of Primary Cesarean Birth bundle. Guests provide an overview of the bundle and share their implementation experiences, including challenges and the importance of teamwork and strong champions. >span class="NormalTextRun SCXW131041364 BCX0" data-ccp-parastyle="Normal (Web)">fourth episode in a series exploring opportunities for MFMs to improve maternal health outcomes at their institution and across their states through participation in the Alliance for Innovation on Maternal Health (AIM) program. The podcast series is supported through an award from the AIM program.
Speakers: Lisa Kane Low, PhD, CNM, FACNM, FAAN; Samuel T. Bauer, MD, MBA, FACHE, CPE, FACOG; and Bekah Bischoff (Series Moderator)
Bauer: @samuelbauermd
Low: @kanelow
Recorded: October 2022
Key:

Complete

Next

Failed

Available

Locked
MFMs and AIM – Partners in Improving Maternal Health – Part 4: Safe Reduction of Primary Cesarean Birth
Open to listen to or download MP3 audio. | 40 minutes
Open to listen to or download MP3 audio. | 40 minutes
On this podcast, Bekah Bischoff interviews Dr. Lisa Kane Low and Dr. Samuel Bauer about the Safe Reduction of Primary Cesarean Birth bundle. Guests provide an overview of the bundle and share their implementation experiences, including challenges and the importance of teamwork and strong champions. This is the fourth episode in a series exploring opportunities for MFMs to improve maternal health outcomes at their institution and across their states through participation in the Alliance for Innovation on Maternal Health (AIM) program. The podcast series is supported through an award from the AIM program. Speakers: Lisa Kane Low, PhD, CNM, FACNM, FAAN; Samuel T. Bauer, MD, MBA, FACHE, CPE, FACOG; and Bekah Bischoff (Series Moderator) Recorded: October 2022