Education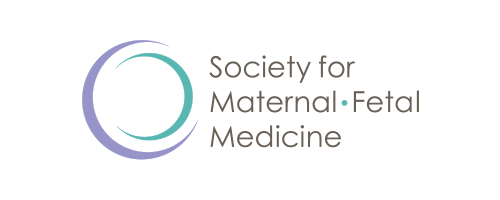 Responding to a Post-Roe World: Strategic Collaborations Supporting Subspecialist Practice and Patient Access
Register

Non-member - Free!
Regular (MFM) - Free!
Resident - Free!
Associate - Free!
Associate - Fellow - Free!
Medical Student - Free!
Practice Professional - Free!
Honorary - Free!
Emeritus - Free!
Affiliate - Free!
Internal - Free!
NPWH - Allied Affiliate Membership - Free!
By the end of these webinars, viewers will be able to:
Understand how state, federal, and judicial actions in the wake of the June 2022 Supreme Court decision in Dobbs v. Jackson Women's Health Organization have impacted the provision of comprehensive reproductive health services.
Identify strategic partnerships and collaborations that can help address barriers to providing abortion care in your institution, state, and region.
Familiarize yourself with effective strategies to build referral networks that can assist patients experiencing inequitable access to care.
---
Additional resources:

SMFM Resources:
Language Matters:
Statewide and Regional Strategies:
Key:

Complete

Next

Failed

Available

Locked
Language Matters: SMFM Special Statement on abortion terminology & effective communication about abortion
Recorded 02/01/2023 | 35 minutes
Recorded 02/01/2023 | 35 minutes
Leilah Zahedi-Spung, MD of the SMFM Reproductive Health Project and Kristyn Brandi, MD, MPH of Physicians for Reproductive Health present: Legal, institutional, and payer policies regulating reproductive health care lack a shared language with medicine, resulting in great confusion and consternation. This webinar session critically examines the implications and ramifications of unclear language related to abortion care. Using a case-based approach, the ways in which language and terminology may affect the quality and accessibility of care are highlighted. In particular, the stigmatization of abortion as both a word and a process, the role of caregivers as gatekeepers, the implications of viability as a limit for access, and the hierarchy of deservedness and value are explored.
Statewide and Regional Strategies: Networks and Partnerships for Access
Recorded 02/01/2023 | 60 minutes
Recorded 02/01/2023 | 60 minutes
Strategic collaborations between maternal-fetal medicine and complex family planning (CFP) subspecialists are needed now more than ever to help mitigate the impact of abortion restrictions and get patients the care they need. This webinar session includes presentations from two MFMs and two CFP physicians and describes how such partnerships can improve patient access to care. Ashish Premkumar, MD and Hillary McLaren, MD describe the efforts of the Illinois Coalition of Abortion Providers to coordinate care across their state and respond effectively to those traveling to Illinois from surrounding restrictive states to seek care. Meredith Pensak, MD and David Hackney, MD describe the coalition of academic medical centers across Ohio that came together to collaboratively navigate the impact of the Dobbs decision on patient care. The presenters all share practical guidance that can help other clinicians and institutions navigate shifts in access to abortion care while building successful collaborations between MFM and CFP providers.