Education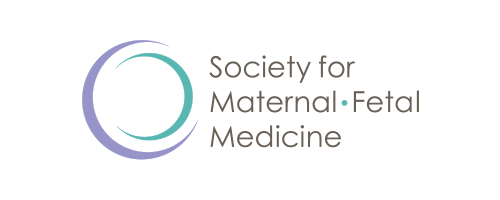 Practice Management Webinar: Hiring the Right Staff
Recorded On: 08/28/2019
Staffing is a critical component to having a successful practice and providing excellent patient care. Join SMFM MFMs and practice management experts as they share their best practices, processes and examples of how to hire the right staff for your office. Our experts in this webinar include Dan O'Keeffe, MD; Benjamin Vaughan Jr, MBA; Pam Pressly; Pam Young, MSSL; and Leslie Protomastro, RN, MBA.
Dan O'Keeffe, MD
Dan O'Keeffe, MD is the former Executive Vice President of SMFM and the original chair of AMFMM. Dan is a pioneer in the field of MFM practice management and continues to demonstrate the importance of leadership and quality as a foundation for a successful practice. Dan is the driving force behind the Dan O'Keeffe SMFM Leadership Academy and High Impact Practice Management Academy series.
$i++ ?>
Pam Pressly
Practice Manager, Northwest Perinatal Center
Pam Pressly is the Practice Manager for Northwest Perinatal Center and in addition serves as the Director of Imaging for Women's Healthcare Associates in Portland Oregon. Pam has been working in the Healthcare Practice Management arena for over twenty five years. She currently serves on the SMFM Practice Management Division Advisory Board. She provides leadership, knowledge and best practices in industry standards. Her tenure in healthcare management has given her a broad base from which to approach many topics. She especially enjoys women's imaging and oversees high risk OB/GYN ultrasound, mammography and bone densitometry.
$i++ ?>
Leslie Protomastro, RN, MBA
COO, Maternal Fetal Medicine Associates
Leslie is the Chief Operating Officer for Maternal Fetal Medicine Associates, a private practice and nationally recognized center of excellence for MFM care. Leslie has been recognized for establishing and growing successful medical practices via infrastructure development, superior medical billing processes, operations management, corporate branding, and financial oversite.
$i++ ?>
Pamela Young, MSSL
CEO, Valley Perinatal Services
Pamela Young has more than 40 years' experience in health care administration, leadership and physician practice management with a primary focus on operations and operational turnarounds. Pam's career has spanned all aspects of health care administration in both the inpatient and outpatient sectors. Pam's experience in non-profit organizations includes being a founding member of the Association of Maternal Fetal Medicine Managers in 2008 - 2009. In this endeavor, she was responsible to create the vision, mission, and strategic plan. Pam wrote all business plans, marketing strategy and operational forms, obtained initial start-up funding, was a presenter at numerous national conferences, and engaged volunteers to propel the organization forward. Pam holds dual degrees which include a Master of Science in Strategic Leadership And Business Administration as well as a Bachelor of Science in Business Management and a Bachelor of Science in Business Administration.

$i++ ?>
Benjamin Vaughan Jr., MBA
COO, Tennessee Maternal Fetal Medicine
Benjamin Vaughan, Jr., MBA is the Chief Operating Officer at Tennessee Maternal Fetal Medicine. He is a healthcare professional with over 10 years of senior-level management with skills in business development, revenue cycle management, labor management, coding and financial accounting.
$i++ ?>
Sorry -- You are not a member of the Community, and we were unable to automatically add you, so we cannot show you the Community Discussion. Please have the admin check the settings of this Community.
Key:

Complete

Next

Failed

Available

Locked
Practice Management Webinar: Hiring the Right Staff
Recorded 08/28/2019
Satisfaction Survey - Hiring the Right Staff Webinar
2 Questions
2 Questions
Please provide feedback on your experience.